Keeping your herd happy and healthy should be your top priority and though cattle may look big and strong, they can be struck down the same as any other animal.
Close observation of your herd is essential to help you to learn what is "normal" and what isn't for your individual animals as all cows are different.
Some illnesses have a gradual onset, so being able to spot the slightest change in an individual cow will enable you to act promptly and prevent any further spread.
Select one of the links below to find out more about the health problem, how you can treat it and how you might go about preventing it!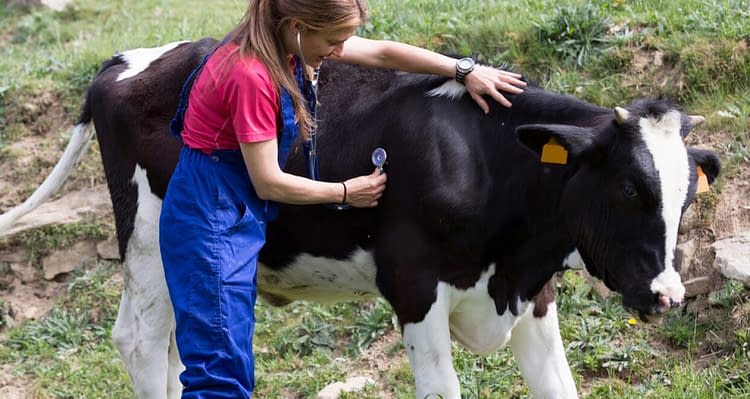 Essential Vaccinations For Your Cows
Haven't made your mind up on whether cattle are for you? Check out all the pros and cons of raising your own right here!
Infectious Bovine Rhinotracheitis (IBR)
Bovine Respiratory Disease Complex (BRDC)
Bovine Respiratory Syncitial Virus (BRSV)
A healthy cow is a happy cow and udders can cause a lot of pain fast. It is essential if you own cows that you should have some of the top udder cream market available in case of injury and just to maintain good health. We recommend the Battles brand, using it for years with our own animals being happy with the price and the results.
Wondering the best way to provide housing for cattle in your garden? We've got you covered with our definitive guide!