Sheep are generally hardy animals that can survive unaided in the highlands and in the barren fields of Wales, but they have health issues you need to know about.
Many of the diseases experienced by sheep can also be found in goats as they are very similar animals but there is some species-specific information below.
Close observation of your flock is essential to help you to learn what is "normal" and what isn't for your individual animals as all sheep are different.
Some illnesses have a gradual onset, so being able to spot the slightest change in an individual sheep will enable you to act promptly and prevent any further spread.
Select one of the links below to find out more about the health problem, how you can treat it and how you might go about preventing it!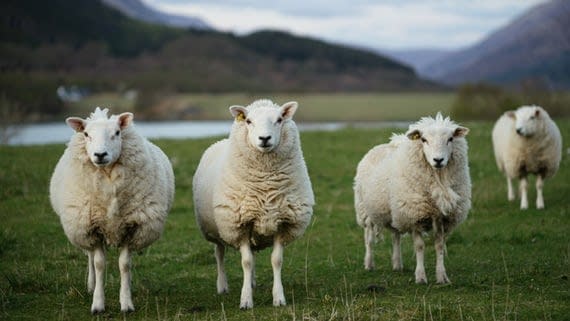 Essential Vaccinations For Your Sheep
Do you want to get the most possible out of your flock? Read our tips on how to optimise your operations here!
Struggling with foot rot? It happens to the best of us every now and then. You need a sturdy pair of clippers to sort the problem and they can be hard to come by. We can personally recommend these excellent shears made by Burgon & Ball which have never let us down!
Are you not sure which breed of sheep is right for you or your back garden? Check out our handy breed guide here with profiles for each!